Easing Your Dental Anxiety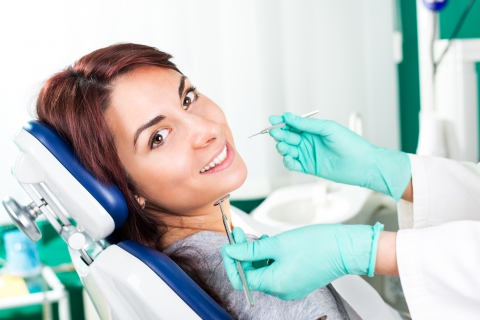 At Enamel Dental, easing the anxiety that many patients have when coming to the dentist office is our passion. There are common fears that involve needles, pain, numbness, and we do our best to provide an environment that will diffuse dental anxiety. We explain the whole process before we begin and we let you know what to expect during every phase of the procedure. If you feel uncomfortable or need a moment to take a break, we want you to feel comfortable enough to request that at any point during your procedure.
Overcoming Dental Anxiety- Brought to you by the American Dental Society®
Find the whole article here.
Nitrous Oxide (Sedation)
This is one of several sedation dentistry options that are available to those who may have serious discomfort, fear, or anxiety about a dental procedure. There are several benefits to nitrous oxide:
It is the most frequently used sedation method

It offers a pain relieving effect

There are very few side effects

There is generally a quick recovery, you can return to your activities as normal
Minimal Oral Conscious Sedation
This type of sedation is a great, cost effective way to treat patients who have dental anxiety. It allows the patient to maintain the ability to respond to verbal direction either directly or with light stimulation. The patient maintains control of their breathing but maintain a relaxed state.