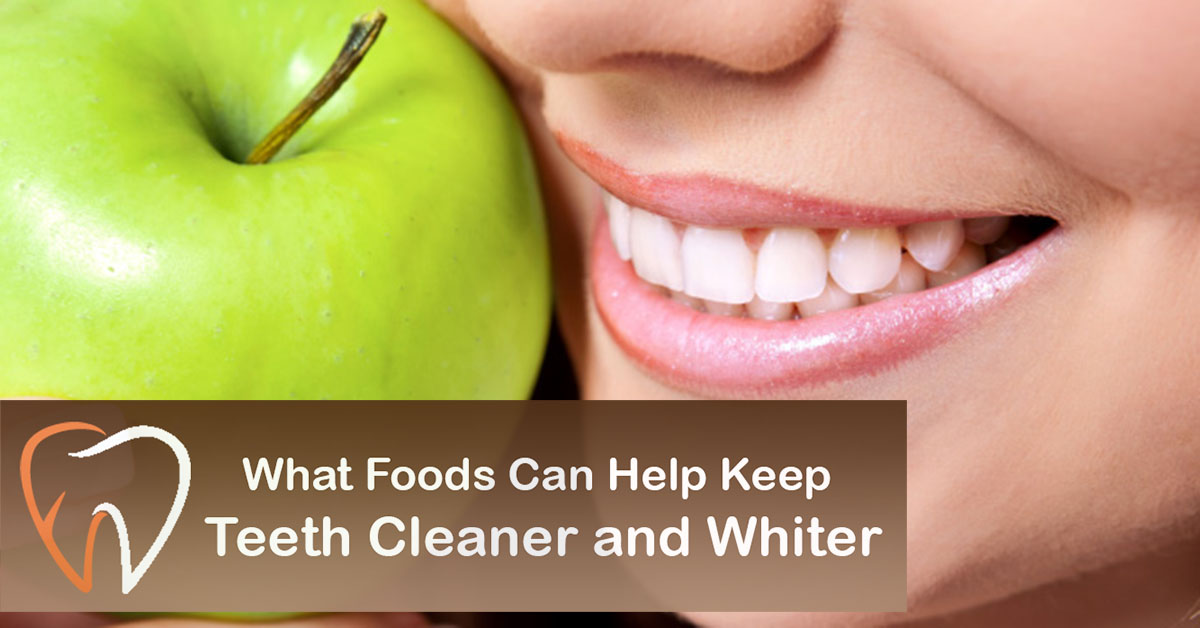 Most people are aware of the usual culprits that stain teeth. Red wine. Chocolate. Coffee. If only there were foods that did the opposite — actually helped keep your teeth clean and pearly white.
You might be surprised to learn that such foods do exist. Certain fruits and vegetables, as well as some dairy, are not just good for your body; they are also effective at keeping discoloration and harmful bacteria in your mouth at bay. Fruits, for example, induce the production of saliva, which helps wash away other foods with staining properties.
So if you are looking to ward off stains, sink your teeth into the following foods:
Celery, carrots and broccoli
The fibrous texture of these vegetables acts like the bristles of a toothbrush to remove food particles that cause staining. Their high water content also helps to counteract sugar and rinse out debris and bacteria.
Strawberries
It might seem counterintuitive given their bright color, but strawberries actually act as a natural whitener, thanks to a component called malic acid, which is found in many teeth whitening products. Some people mix mashed strawberries with baking soda for a quick at-home whitening fix. But, too much malic acid can be a bad thing. Make sure not to keep it on your teeth longer than five minutes, and rinse thoroughly afterward to keep the acid from harming the enamel of your teeth.
Apples
The saying, "An apple a day keeps the doctor away," is also true when it comes to the dentist. Like strawberries, apples contain malic acid. Chewing on apples provides that tooth-scrubbing crunch and stimulates the production of saliva to clean your mouth.
Hard cheeses and yogurt
The calcium and protein in dairy keep your teeth strong. And much like broccoli, carrots and other raw vegetables, hard cheeses scrape food particles from teeth, while the probiotics in yogurt may help slow the growth of cavity-causing bacteria.
Nuts and seeds
Naturally low in sugar and high in calcium and phosphorus, nuts and seeds are a tooth-friendly snack. As you chew, their texture acts as an exfoliator to scrub out surface stains. Almonds, cashews, brazil nuts and pumpkin seeds are calcium and phosphorus superstars.
Nothing takes the place of brushing your teeth every day, visiting the dentist for regular cleanings and check-ups, and the results of a professional whitening procedure. But noshing on these dental superfoods in between could add some sparkle to your smile.